Program9.00 – 9.15 Opening9.15 – 10.00
Keynote Talk
Elaine Nsoesie, Using Deep Learning to Predict Obesity Prevalence.
10.00 - 10.30
O
ral Contributions
Eugenio Valdano, Cattle trade networks in Europe
10.30 – 11.00
Coffee Break
11.00 - 11.45
Keynote talk
Johan Bollen -

The role of online social networks in human well-being: implications for emotional and mental health.
11.45 – 12.45
Oral Contributions
Vincent Wong, Daniel Cooney and Yaneer Bar-Yam Beyond,

Contact Tracing: Community-Based Early Detection for Ebola Response

Nicholas Generous and Mauricio Santillana,

Quantifying human mobility in Brazil and its impact on mosquito-borne disease outbreak timing
13.00 – 14.30
Lunch
14.45 – 15.30
Keynote Talk
Ciro Cattuto - High-Resolution Contact Networks: from sensor data to targeted interventions
15.30 – 16.00
O
ral Contributions
Paolo Bosetti, Piero Poletti, Bruno Lepri, Stefano Merler and Alessandro Vespignani,

Modeling the spread of awareness during epidemic threats
16.00 – 16.30
Coffee break
16.30 - 17.00
Oral contributions
Elisa Omodei, Suad Al Darra, Vedran Sekara, Ivan Dotu, Alex Rutherford and Manuel Garcia Herranz,

An operational approach to epidemic response: validation and integration of real-time computational models.
17.00 – 17.45
Keynote talk
Mauricio Santillana,

Combining Internet-based data sources for near real-time tracking and forecasting of disease activity
17.45 – 18.00 Closing remarks
Powered by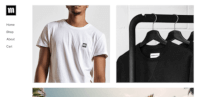 Create your own unique website with customizable templates.