Digital Epidemiology and Surveillance
CCS2017 Satellite Workshop
September 20th 2017, CANCÚN, Mexico
DELVE 2017
Organizers:
Daniela Paolotti
, ISI Foundation, Turin, Italy
Michele Tizzoni
, ISI Foundation, Turin, Italy
Alex Vespignani
, Northeastern University, Boston, USA
The ability to rapidly recognize and respond to both global and local health threats remains a critical public health priority. The ever-growing digital world provides unprecedented opportunities to harvest for new solutions and tools to face these emergencies. These digital means of disease and health-related information detection have been made possible by the growing influence of Internet and Web technologies, which have significantly changed the landscape of public health surveillance and epidemic intelligence gathering. The very recent addition of data from smart wearable body sensors for health self-assessment allows also to collect health-related data from the general public on a broader perspective not necessarily disease-related. Collectively, these online sources create an image of epidemiology and of global public health that is fundamentally different from the one produced by traditional epidemiological intelligence and public health surveillance infrastructures. As these sources become more widely used and relied upon, it is imperative that researchers and health professionals collaborate to demonstrate and improve the effectiveness of these sources and to identify strengths and weaknesses that can be capitalized upon and remedied.
---
Location
Cancún, Mexico​

The workshop will be a Satellite of the Conference on Complex Systems 2017 -

CCS2017
​

Contact: daniela [dot] paolotti [at] isi [dot] it
---
---
Powered by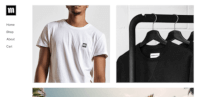 Create your own unique website with customizable templates.